International film, television and stage actor who serves as ambassador for Seeds of Peace, and the Multiple Sclerosis Society
Ambassador Anwarul K. Chowdhury
Founder of the Global Movement for the Culture of Peace and former Under Secretary-General of the United Nations.
Founder/President, Green Hope Foundation, Climate Reality Mentor, Former Global Coordinator for Children and Youth, UNEP MGFC, and a UN Human Rights Champion.
Chairman of the Foundation for a Culture of Peace and former UNESCO Director-General.
Professor at Doshisha University Graduate School of Global Studies, in Kyoto, Japan, and a member of the WILPF.
Ambassador Prof. Dr. Karim Errouaki
President Emeritus of AUE-FON University, Former Special Advisor to the UN SG Prof. Dr. Boutros Boutros-Ghali, Ambassador of OLA-DSCC to The African Union and CAFRAD
Founder of the National Peace Academy, of the Global Alliance for Ministries and Infrastructures of Peace and of the River Phoenix Center for Peacebuilding.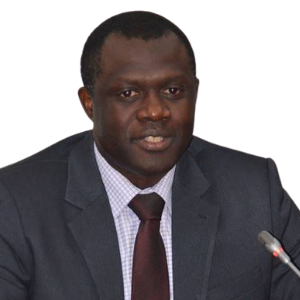 Dr. Stéphane Monney Mouandjo
Director-General of the African Training and Research Centre in Administration for Development (CAFRAD)
Founder of The Prem Rawat Foundation, and the Peace Education Program. His global efforts in peace education span over 100 countries.
Section I: Peace Education & International Relations
Section II: Peace Education – Partnerships & Collaborations
Legal Advisor, Private Secretary, Executive Secretary of the State Public Security System, Quintana Roo, Mexico.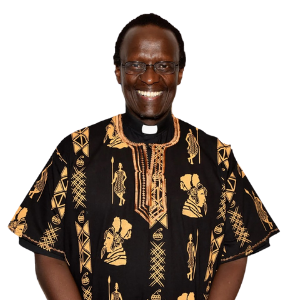 Reverend Canon Petero Sabune
An immigrant and refugee advocate, former Chaplain at Sing Sing Correctional Facility and former African Partnership Officer for the Episcopal Church.
Section III: Peace Education – The Arts and Culture
Founder of Global Family Yoga. She holds a degree in Child Psychology from The University of Minnesota's Institute of Child Development, with specialized study in Communication Disorders, She uses yoga as a tool for transformation.
Section IV: Peace Education – Climate, Crises and Ecosystems
Founder/President, Green Hope Foundation, Climate Reality Mentor, Former Global Coordinator for Children and Youth, UNEP MGFC, and a UN Human Rights Champion.
Suzanne Midori Hanna, PhD, MFT
Marriage and family therapist and prolific author focusing on underserved groups, evidence-based practice, integrative behavioral health, relational neuroscience, and media development for core competencies in family therapy.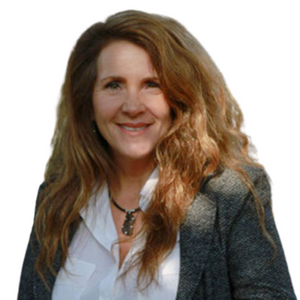 María Francisca Cortés Solari
a Chilean businesswoman, philanthropist, conservationist. She founded Filantropía Cortés Solari (FCS), a philanthropic project that promotes the Sustainable Development Goals through science, education and conservation, in a context of climate crisis.
Section V: Peace Education – Strategies & Structures
Founder/CEO/moderator of "Global Connections Television," which does most of its tapings at the United Nations in New York and reaches over 70-million potential viewers each week worldwide to help people better understand international issues and how they impact their lives.
A Senior Circuit Judge of the United States Court of Appeals for the Second Circuit, New York City, President, Re-entry through Intensive Supervision and Employment (RISE) Court, a voluntary program assisting in the successful re-entry of certain at-risk individuals on supervised release and produced a series of trial reenactments to educate audiences about human rights.
Justice Lamberto Cisneras Rocha
A lawyer, university professor, former Minister of the Supreme Court and the Qualifying Court of Elections in Chile. His most recent book is: Electoral Processes and Electoral Justice in Chile.
Avon Mattison is Co-founder and President/Steward of Pathways To Peace, an UN-designated Peace Messenger Organization, with UN Consultative Status (ECOSOC). She was an advisor to the UN on the International Day of Peace.
Tucker Robbins' created thriving artisan workshops in Guatemala, Philippines, Indonesia, Sri Lanka, and Cameroon. Supporting indigenous cultures, he partners with tribal chiefs, Arabian sheikhs, and village artisans to make sustainable furniture with its own life and spirit
Founder and creative designer of Zarif Design collaborating with Afghan women to adapt traditional Afghan cuts and textiles to modern design, founding member of the School of Hope (SoH), which enables children to receive an education in Afghanistan and recently escaped from Kabul.
Writer, television producer and entrepreneur, featured in Forbes, Fast Company, CBS News, NBC, MTV, TechCrunch, The Guardian and BBC News, and a journalist who covers frontier tech, gender issues, and international development.
Jim Chu, Founder, and CEO of Untapped Global. Based in San Francisco with teams in East Africa, West Africa, the Caribbean, and Europe, Untapped Global is reshaping profitable investing in frontier markets.
Peace Education Day Conference
The goal of this conference is to assemble a global network of peace educators and establish a United Nations Peace Education Day recognizing that peace building skills, strategies, and structures are foundational to all other humanitarian endeavors.